SOAP 063
Run Time 45
Size 137 MB
Resolution 320 x 240 px
All real, un-staged submission wrestling and sexual domination between two perfect 10's! Chantel Lace, the red haired beauty with the unbelievable body and beautiful face,
gets a rare break from her Academy beatings against blonde novice Goldie. England-born Goldie was an experiment for us -we never hire adult film actresses when ! we can
find and train local women, but Goldie simply charmed us over i the phone with her grace and wit. Goldie has little skills and didn't r really understand what we were after
until she started competing, and Chantel has little trouble demonstrating the skills that she has learned the hard way -from her Academy experiences to reduce the very
strong and big busted blonde from a proud, confident opponent into a whimpering victim before bringing sexy Goldie to a series of screaming orgasms! An ideal tape for the
legions of Chantel fans and anyone that appreciates beautiful bodies in combat!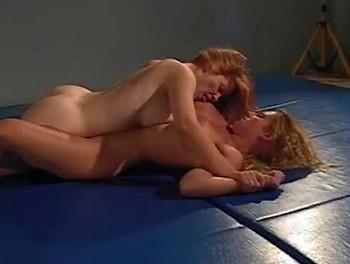 Download:
http://rapidgator.net/file/65960881/TCDEC282.wmv.html
http://luckyshare.net/9643449639