Zoe and Sun Wa Wash Up at School
Run Time 55
Size 434 MB
Resolution 640 x 480 px
Long limbed, lean, and lesbian Zoe Chandler returns to the Academy looking to make a fighting reputation for herself by battling an Academy mainstay, sexy Sun Wa. Blond
Zoe's debut was inauspicious; she got beat up and fucked mercilessly but a younger, smaller woman. Today Zoe really wants to show that she has what it takes to say she
belongs on the Academy mats.
Sun, battle-tested against the best the Academy has had to offer over the past five years, has no intention of allowing the taller and very aggressive Zoe to earn a reputation
at Sun's expense. Zoe holds nothing back, attacking Sun relentlessly and with passion but does she have the skill or strength or stamina to stay with the Korean-Black
veteran?
The question is answered emphatically. One warrior gets her ass handed to her, wrapped in a bright red ribbon of pain and humiliation as she is forced to submit to face sits,
jack knife pins, arm bars, wrist locks and scissors before being summarily fucked, face sat and forgotten on the mat.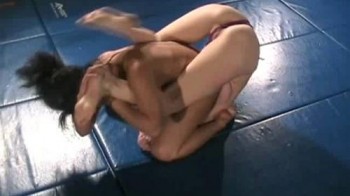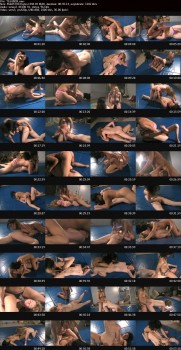 Download:
http://rapidgator.net/file/69035710/TCJAN93.wmv.html
http://luckyshare.net/4748973267