Napoleon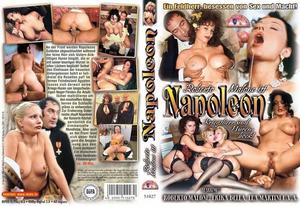 Size:
698 Mb
Runtime:
01:20:24
Street Date
1996
Title
Napoleon
Genre
Straight, Foreign
Director
Luca Damiano
Studio
Luca Damiano Entertainment
Starring
Valeria, Ramon, Andrea, Carolina, Lea Martini, Erika Bella, Silvio Evangelista, Betty Anderson, Eros Cristaldi, Baby Nilsen, Roberto Malone
Cast:
Aliona plays the journalist, non-sex
Baby Nielsen plays the blond prostitute
Betty Anderson plays Marie-Louise
Carolina plays the brunette prostitute
Erika Bella as Erica Bella, plays Josephine
Jeanette la Douce plays Josephine's lady companion
Lea Martini plays Carlotta
Maria Szolontai as Maria Szalontai, plays a belly-dancer
Regina Sipos as Regina Spinos in end credits, plays a belly-dancer
Valeria Dori plays the lecturer
Males:
Roberto Malone plays Napoleon
Ramon (aka Ramon Kiss) plays general Barras
Omar Williams plays the black Arab
Silvio Evangelista plays an Arab
Andrea Spider plays an Arab
Andrea Dioguardi plays General Foucher
Francesco Malcom plays Napoleon's officer
Giulio Massimini plays General Cambronne, non-sex
Mirone Da Nola plays a soldier, non-sex
The untold stories of Napoleon, seen through a series of love stories and sexual adventures, including his marriage with Josephine and his exile on the island of S.elena. Napoleon is an incredible historic reconstruction, with an international casting, and master of Italian Luca Damiano. Told by the erotism.
DOWNLOAD:
http://oron.com/zjaomh90yjhy/Napoleon.avi.html